Are you searching for the Art Teacher of your dreams?
Look no further!
Welcome to my Online Employment Portfolio. My artwork, letters of reference, transcripts, sample art lesson plans and student artwork are all here for you to peruse. Names have been blocked out for privacy reasons. Legitimate employers may request unaltered copies of letters and original transcripts by sending an e-mail to dreamartteacher@yahoo.com.
To view each item, simply click on the links below.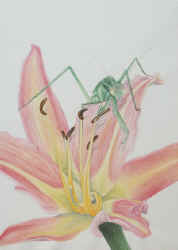 Art Lesson Plans and Samples of Student Artwork
HOME ARTWORK RESUME LESSON PLANS TRANSCRIPTS LETTERS OF REFERENCE